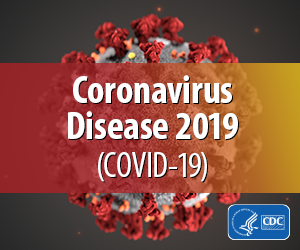 As guidance is updated, ACL will post or link to it on their website and share it through the ACL Updates email service.
In addition, ACL recommends following the guidance issued by state and local health departments, and watch the CDC website for the latest national information.
If you need help finding services in your community, the Eldercare Locator can help. Visit https://eldercare.acl.gov/ or call 1-800-677-1116.
What do Older Adults and People with Disabilities Need to Know?
¿Qué deben saber los adultos mayores y las personas con discapacidad?
Older people are more likely to have serious COVID-19 illness. This may be because immune systems change with age, making it harder to fight off diseases and infection. Older adults also are more likely to have underlying health conditions that make it harder to cope with and recover from illness.
In addition, people of all ages, with or without disabilities, are at higher risk for getting very sick from COVID-19 if they have serious chronic medical conditions like heart, lung or kidney disease.
Reducing exposure is especially important for people at higher risk of complications!
If you are at higher risk, CDC recommends that you:
Stay at home as much as possible if COVID-19 is spreading in your community.
Make sure you have access to several weeks of medications and supplies in case you need to stay home for prolonged periods of time. CDC has great resources to help you plan.
Words to the wise: Planning is key!
Many states and communities are implementing community actions designed to reduce exposures to COVID-19 and slow the spread of the disease. Creating a household plan can help protect your health and the health of those you care about. You should base the details of your household plan on the needs and daily routine of your household members. CDC's planning resources can help.
Everyday actions to prevent illness
You can learn more about how the virus spreads here. Everyone, regardless of age or disability, should follow CDC's recommendations to help prevent the spread of all respiratory diseases, including colds and flu and COVID-19. For example:
Comply with local social distancing recommendations!
The virus that causes COVID-19 may survive for hours or days on a variety of surfaces. Clean and disinfect frequently touched objects and surfaces, as well as visibly dirty surfaces.
Stay home when you are sick, and avoid close contact with people who are sick.
Watch for symptoms and emergency warning signs
COVID-19 symptoms include fever, cough, and shortness of breath. If you feel like you are developing symptoms, call your doctor.
If you develop emergency warning signs for COVID-19 get medical attention immediately. These include:

Difficulty breathing or shortness of breath
Persistent pain or pressure in the chest
New confusion or inability to arouse
Bluish lips or face
This list is not all inclusive. Consult your medical provider for any other symptom that is severe or concerning.
Follow your state's guidance
Decisions about community measures will be made by local and state officials, in consultation with federal officials as appropriate,  based on the scope of the outbreak and the severity of illness.  It's important for everyone to pay close attention to information and instructions published by states. Click on the "state-by-state links" box to find yours (and if we missed something, please send them to us through our web form.)
Information for the Aging and Disability Networks
Statute-specific information
For all network partners
More Resources for Older Adults and People with Disabilities
From the Federal Government
Resources from the Aging and Disability Networks
The COVID-19 situation is fast-moving, and what people need to know is changing fast as well. In the interest of providing information as quickly as we can, we are sharing resources created by our partners in the aging and disability networks and non-governmental agencies when a comparable resource from a government source does not exist. This does not constitute endorsement for one organization over another or indicate support for opinions expressed by the organizations.
En Español