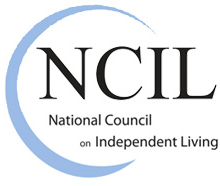 2018 Appropriations Update
Back in September, Congress passed a short-term continuing resolution (CR) to keep the government funded through this Friday, December 8. Last week, Congress passed and the President signed another CR to keep the government funded through Friday, December 22. This gives Congress less than two weeks to reach a longer-term spending deal.
The House and Senate have both already passed their Labor-HHS-Education (L-HHS-Ed) spending bills out of their Appropriations Committees. Both of them level fund the Independent Living Program. You can read more and see the bills in our September alert.
That said, we know the GOP-led Congress is intent on slashing funding, and we may very likely see changes to the current bills. Regardless, over the next two weeks, Congress has a lot to work through if they're going to reach a deal. They have to try to align their spending bills with the priorities addressed in their dangerous budget resolution. They'll also be attempting to overcome several contentious issues, including funding for the Children's Health Insurance Program (CHIP), a replacement for Deferred Action for Childhood Arrivals (DACA), stabilizing the Affordable Care Act markets, and disaster recovery funding. Additionally, they'll have to decide whether they'll raise the cap on discretionary funding that's required under the Budget Control Act of 2011; if they don't, sequestration will go into effect, resulting in across-the-board cuts. Read more about the history of the Budget Control Act and sequestration in a 2012 NCIL Action Alert. If they can't find agreement on these issues, we may end up with another short-term CR or a government shutdown. 
Appropriations bills are part of an annual process that is critical for keeping our country up and running. But instead of working to figure out how to keep vital programs functioning, the GOP has spent the last few months focusing on their terrible tax bill that will eliminate much-needed funding instead. Their priorities are completely backwards, and we need to work together to ensure that the Independent Living Program and other programs hold on to their funding. We know that there are a lot of issues demanding your attention right now, but please take a moment to call your Senators and your Representative and tell them how important the Independent Living Program is to you. In the current atmosphere we will not see any funding increases, but a cut to Independent Living funding would be disastrous. Members of Congress in both the House and the Senate need to hear from their constituents about what's really important to the people they represent!
P. S. from REACH
CONTACT CONGRESS. A link to all 535 members of Congress.
Interesting Tip: If you text (520) 200-2223 your zip code, it will text back your US Senator, US Rep., State House and State Senator's phone number. It's not totally accurate because some zip codes have multiple districts.
Let your voice be heard!