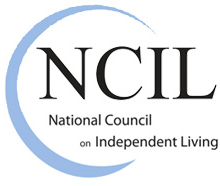 Action Alert: Ask Congress to Sign-on as Original Co-sponsors to Proposed Bills Protecting the Rights of Disaster-Impacted People with Disabilities
NCIL is working with the Partnership for Inclusive Disaster Strategies and Senator Casey, Representative Langevin and Representative Shalala on two historic pieces of disability and disaster legislation that will dismantle barriers faced by disaster-impacted people with disabilities, older adults, and other Medicaid-eligible people impacted by disasters and increase disaster resources for CILs.
The Real Emergency Access for Aging and Disability Inclusion for Disasters Act (REAADI) and the Disaster Relief Medicaid Act (DRMA) will be introduced into both the Senate and the House of Representatives on June 10, 2019.
REAADI & CILs:
The REAADI Act specifies that States and covered recipients may contract with Centers for Independent Living (CILs) to:
prepare for disasters, provide personal assistance during response and recovery;
identify accessible shelters and adapt shelters to ensure accessibility;
provide accessible formats of disaster information including American Sign Language (ASL); and
meet needs for people with disabilities, older adults, and others with access and functional needs.
Read Senator Casey's one page summary about REAADI (PDF).
The Disaster Relief Medicaid Act (DRMA)
DRMA will provide uninterrupted access to Medicaid services when recipients must evacuate across state lines, preventing institutionalization during disasters. Read Senator Casey's one page summary of DRMA (PDF).
Take Action Now!
Reach out to your Senators and Representatives and ask them to support REAADI and DRMA.
Express organizational support for REAADI and DRMA. Email dart@disasterstrategies.org with your organization's name and a short statement indicating support for REAADI and DRMA.
Visit reaadi.com/take-action-now for templates and ideas that you can use to take further action.
Sign up for notifications on REAADI and DRMA and request additional information and advocacy support!
For more information on REAADI and DRMA, visit reaadi.com.